Athena, our robot, looked at a weak signal on how advancing brain science may affect all our futures soon. Read on to discover how scientists and industry are preparing for a world of brain chips and consider how these may impact you, your family and friends and your organization.
What is changing?
brain
Please note: The graphs below are a selection from our extensive collection of visual analysis tools that you can manipulate on the Shaping Tomorrow service to suit your own purposes.
System map
Research on both curing diseases and extending human intelligence is accelerating into new fields of study and opportunity as shown in the system map below.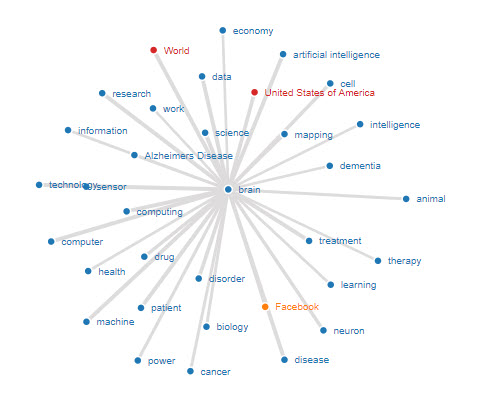 Sentiment analysis
Sentiment towards brain research has been mostly negative for some time out of fears that people could be manipulated by third parties and despite the promise of curing many diseases and increasing human intelligence in a world of AI. This is likely to change for the better as people get better understanding of the benefits of brain augmentation.

Pie charts
While Athena's current assessment of brain enhancement suggests that this is currently a weak signal, she expects that the tipping point for public acceptance will come around 2032; just fourteen years away! The prizes for the then leaders run into billions of dollars.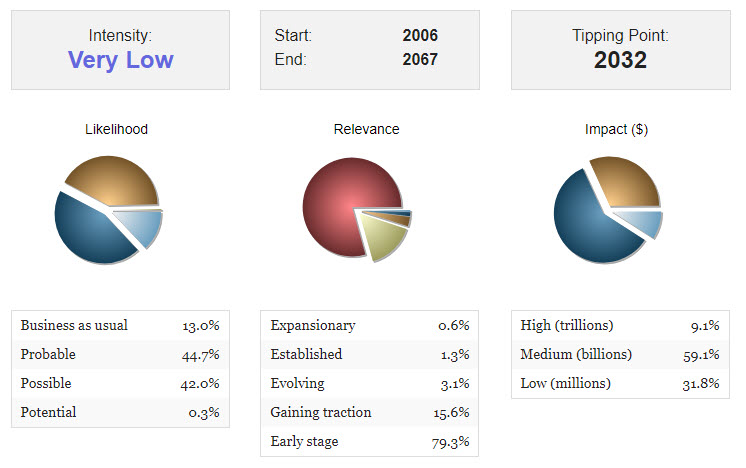 Radar chart
Athena thinks the top five sectors that will benefit from augmented intelligence will be healthcare, construction, IT, telecoms and manufacturing but this list is likely to explode as brain chips mature and new use cases are demonstrated.

Graphit
As should be expected, our robot thinks AI will dominate efforts to improve human understanding through to 2020 but that will be followed by strong efforts to directly link AI to human brains.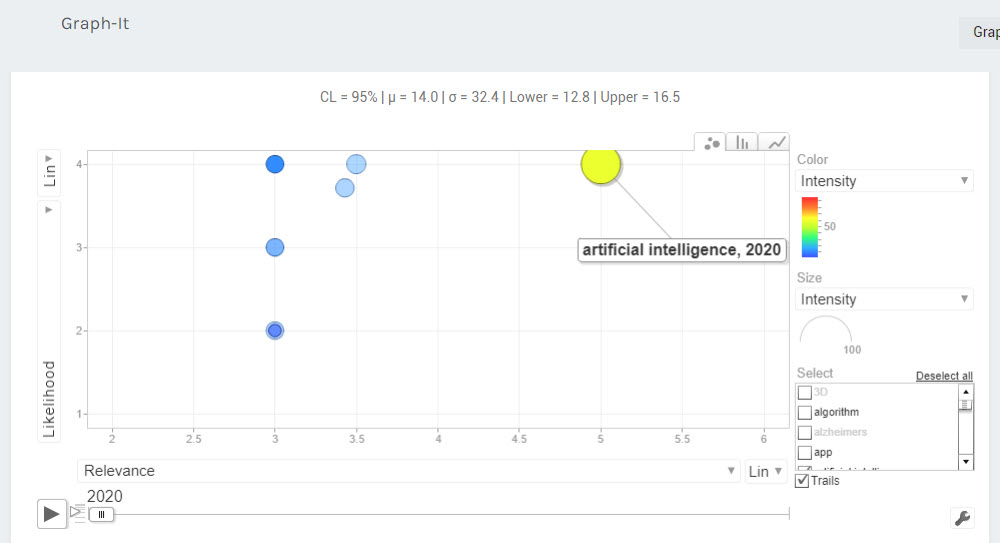 Countries
Countries with a current strong interest in developing brain science include the USA, Canada, Australia, India and the UK. We can expect this list to grow as discoveries and use cases start to emerge. China is likely to become a dominant player as Beijing has announced plans to build a brain–science centre that will rival in size some of the world's largest neuroscience organizations. It will also serve as a core facility for the country's long-awaited brain project.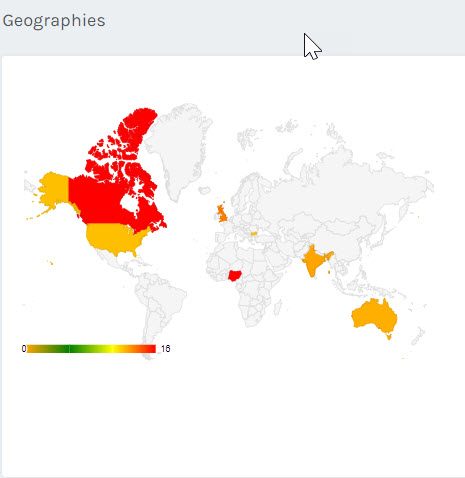 Heatmap
This new chart compares the intensity of a topic with a sector. The three most intense sectors regarding brain augmentation are Energy Healthcare and IT going forward

Influences
This is another new chart that shows which topics, countries, organizations and people are most influencing or being influenced by emerging change in brain futures. They can be explored on Shaping Tomorrow by clicking the links.

Sources
Athena used the sources below as the top ones to create this report and determined which embedded forecasts are included in this Trend Alert. She found 1002 forecasts in seconds on the 10th May 2018 to allow us to publish this summary in less than an hour. She can turn these into PowerPoint slides and Audio files in minutes too as you wish.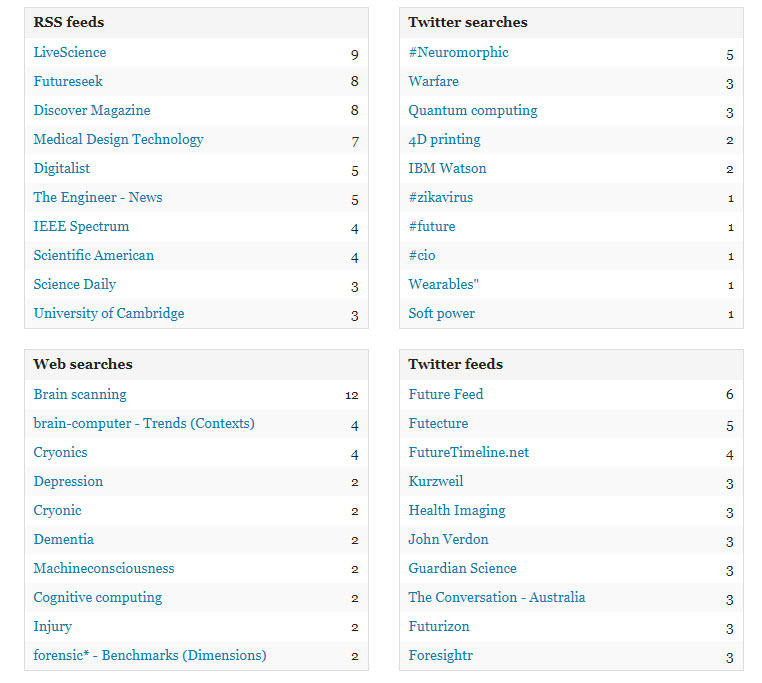 ​
Athena
Athena does show duplicates to aid your understanding of themes as well as contradictory forecasts. She may also show near-duplicates. You can speed read past the duplicates and near-duplicates if you wish, though the latter may show additional information. You can use the contradictory, and likely uncertain forecasts she finds to imagine different scenarios. The future is unpredictable, but we can examine the possibilities and choose our preferable future from the choices she presents.
Athena is apolitical. She will report forecasts from different viewpoints however distasteful that might be to our own values. Wearing rose-colored glasses is not her purpose; reporting potential futures is. So, we recommend you check her veracity before responding to her extracted forecasts.
Just like humans, Athena can be fallible.
Do recognize that you and your associates are biased too. But whereas you tire, make mistakes and only recognize what interests you, she does not. She might miss or misinterpret as you do, but with far less frequency and she'll take uncomfortable truths and alternative ideas in her stride. But, please let us know if you feel her bias can be reduced. We want to do our best for you. And, as with any research, you should check and triangulate her findings for yourself.
Keep up to date: You can stay bang up to date on this topic or choose from our many automatic reports to determine what's next in seconds.
Global goals | Social changes | Sector prospects | Risks & opportunities | Year-by year | G20 watch | Key Organizations
​You can also ask us to set-up private topics for you (clients only) to achieve the same thing as this Trend Alert for your associates or set up Email subscriptions(Registration required) on your favorite subjects.