Many countries will not meet the health-related UN Sustainable Development Goals (SDGs) by 2030. Read on to discover what our robot, Athena has summarized about the world's progress or otherwise to achieving the SDG goals. Also, consider how your organization can act to help achieve this SDG and a healthy global population.
What is changing?
Implications
Questions
Trend
Surprisingly, the interest in improving health care outcomes is falling versus the other emerging drivers of change including geopolitical and global economic concerns and country policy changes towards future healthcare


Sentiment analysis
This is also reflected in the analysis of pundits' sentiment. Healthcare and well-being is seen more as business as usual rather than a rapidly improving sector. Healthcare is an extremely conservative and slow-moving industry and perhaps rightly so but is ripe for disruption.

Metrics
The UN's SDG goal is in danger of being seriously missed without some game changing initiatives, especially in regulatory delays. Athena calculates the current likelihood of achieving the goal by 2030 as 29%. But, the prize is huge in terms of improving health and well-being and involves billions of dollars in opportunity revenue and cost reductions for the leading players.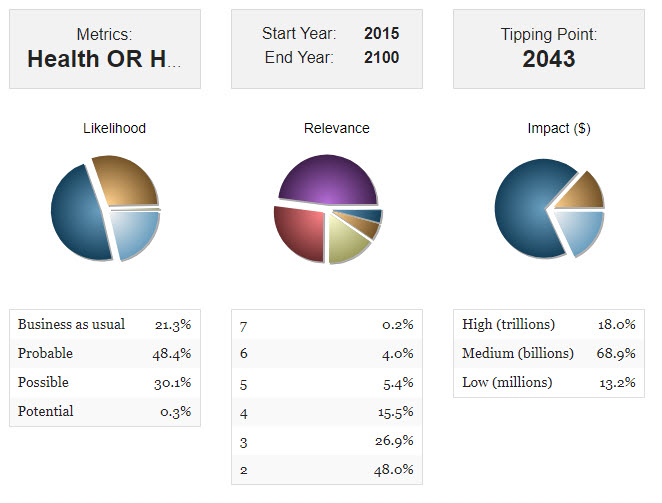 Most affected sectors: Healthcare, IT, Construction, Manufacturing, Education, Food & agriculture, Government
Topic map 
Demographic changes, technological advances and better treatment of, or eradication of, some common diseases will drive healthcare in the next fifteen years.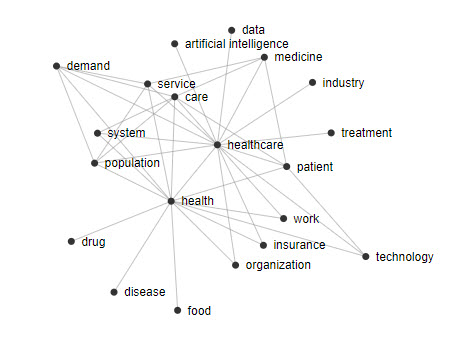 Heat map
India, China and the US are likely to have the highest impact on healthcare outcomes over the forecast period.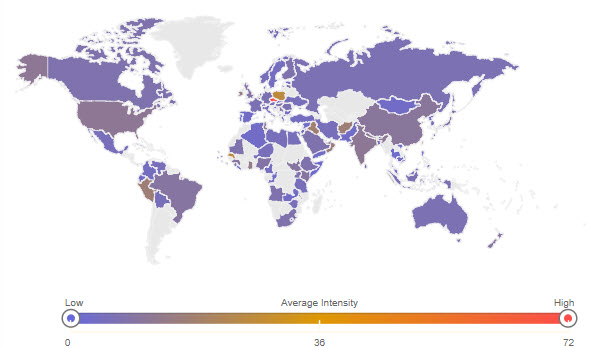 Graphit
2030 will be characterized by increasingly ageing populations in the West, better therapies including life extension, increasing health education in poor countries, potentially reduced accidents while travelling, improved health security with possible higher margin revenues for the leading players. We recommend you explore these in more detail at Shaping Tomorrow to mitigate threats to your organization and to seize upcoming opportunities.